Meet Tovar Cerulli, Vegan-turned-hunter and author of an incredible book describing that journey "A Mindful Carnivore." Growing up in Vermont and New Hampshire, Tovar Cerulli was raised as an omnivore. At twenty, moved by the
compassionate words of Buddhist teacher Thich Nhat Hanh and concerned about the ecological impacts of the
meat industry, he became a vegetarian and then a vegan.
In his early thirties, Tovar returned to omnivory for health reasons. Two years later—searching for ethical,
ecologically responsible ways to come to terms with his food—he became a deer hunter. Tune in to a special episode of Wild Game Domain as Chad Pagano, Jessie Riley and Chris Gesualdi chat with Tovar about the ethics of meat eating, the sustainability of our food chain and the spirituality of eating animals. This program was sponsored by S. Wallace Edwards & Sons.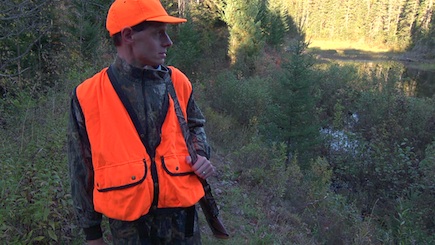 "Large animals like a deer will evoke an emotional response, while smaller animals that aren't mammals less frequently evoke that response." [06:00]


–author Tovar Cerulli on Wild Game Domain