SLOW MEAT 2015 
A vegan, a butcher, and cow walk into a room … and start talking! At the Slow Meat Symposium 2015, Slow Food brought together stakeholders from across the food chain and the good food movement to address the conundrum of industrial meat production. The recordings here were made at that gathering, and whether you are new to the issues or steeped in the discourse they will entertain you, and surprise you. Take a listen and join the thousands working towards a future where the meat we eat (or don't eat) is good, clean, and fair.
Want to know more about how to get involved? Check out Slow Meat and Slow Food USA.
---
TEMPLE GRANDIN

A best-selling author, academic, and autism activist, Dr. Grandin is responsible for an absolute transformation in the way livestock is treated. Her work on animal behavior is not only insightful, it is heroic. She took to the Slow Meat stage to address the public during the Slow Meat Fair, a day for people to taste and experience the reality of a more sustainable and humane food system. Dr. Grandin discusses everything from big ideas and to technical details with her characteristic charm.
---
COW

From South Africa to California, the speakers here are on the front lines of sustainable beef production. Challenging the idea that cattle are inherently damaging to the environment, they look towards holistic management as a way to preserve rural landscapes and livelihoods. It doesn't hurt that the beef resulting from these practices is the tastiest around!
Featuring:
Will Harris, groundbreaking rancher and owner of White Oak Pastures
Luke Runyon, agribusiness reporter, KUNC and Harvest Public Media
Caroline McCann – owner of Braeside Meat Market & founder of Grass Fed Meat South Africa
Nicolette Hahn Niman – author, mother, rancher, lawyer
---
PIG
Oh beloved bringer of bacon! There's a lot more to pork than it's salty sizzle. Do you know how pig farming relates to water pollution? Why nose-to-tail eating is more than just a foodie trend? How stadium hotdogs could transform American farming? Or that Navajo tradition sees the cow and pig as hoofed brethren? Ask yourself questions you never considered before during this discussion of all things porcine.
Featuring:
Aretta Begay, coordinator of the Navajo Churro Sheep Presidium
Mel Coleman Jr, V.P. Emerging Markets at Niman Ranch
Erin Fairbanks, Executive Director of Heritage Radio
Kate Kavanaugh, owner of Western Daughters Butcher Shop
Joe Maxwell, V.P. Outreach and Engagement at the Humane Society of the U.S.
---
CHICKEN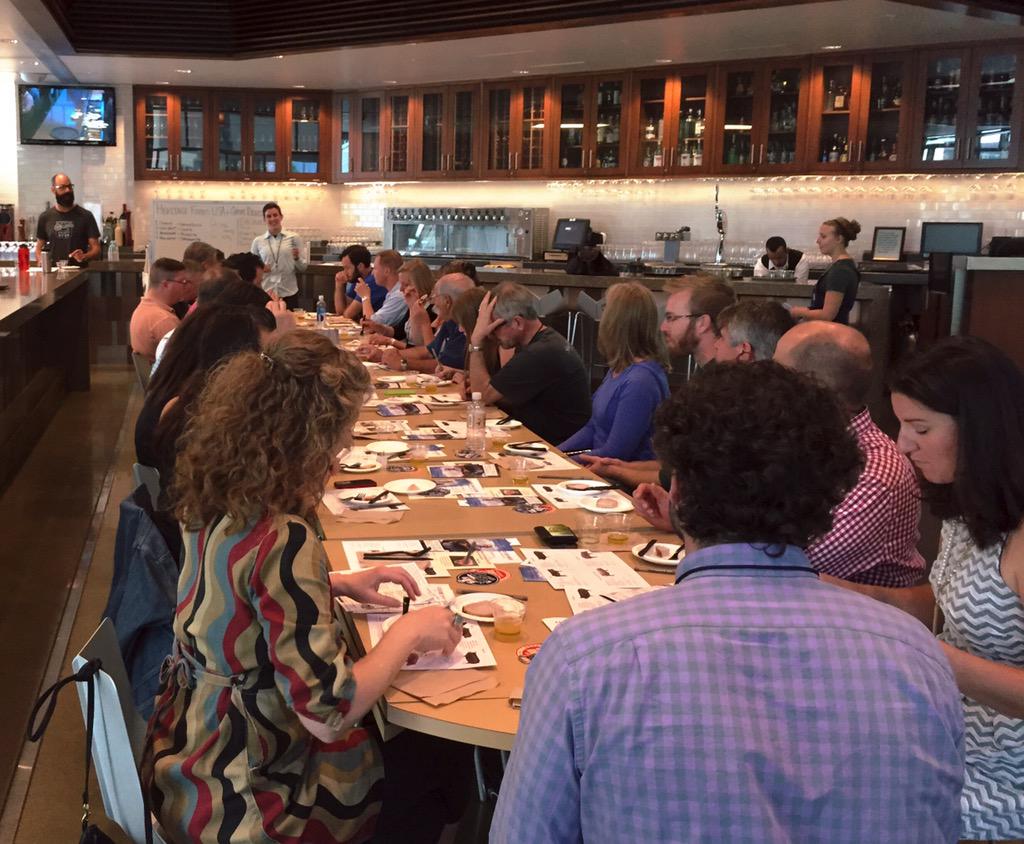 Something is foul in the world of industrial fowl. Vertical integration and overconsumption has created a system reliant in a production model that is dangerous to farmers, laborers, and eaters. What are the current risks posed by these and is there a way out? Spanning sectors, these speakers take a close look at the poultry industry and what we can do to turn things around.
Featuring:
Katy Keiffer, journalist and host of "What Doesn't Kill You"
Roger Mastrude, founder of the Heritage Turkey Foundation
Jose Oliva, Co-director of the Food Chain Workers Alliance
Craig Watts – contract poultry farmer and Perdue Farms whistleblower