The Line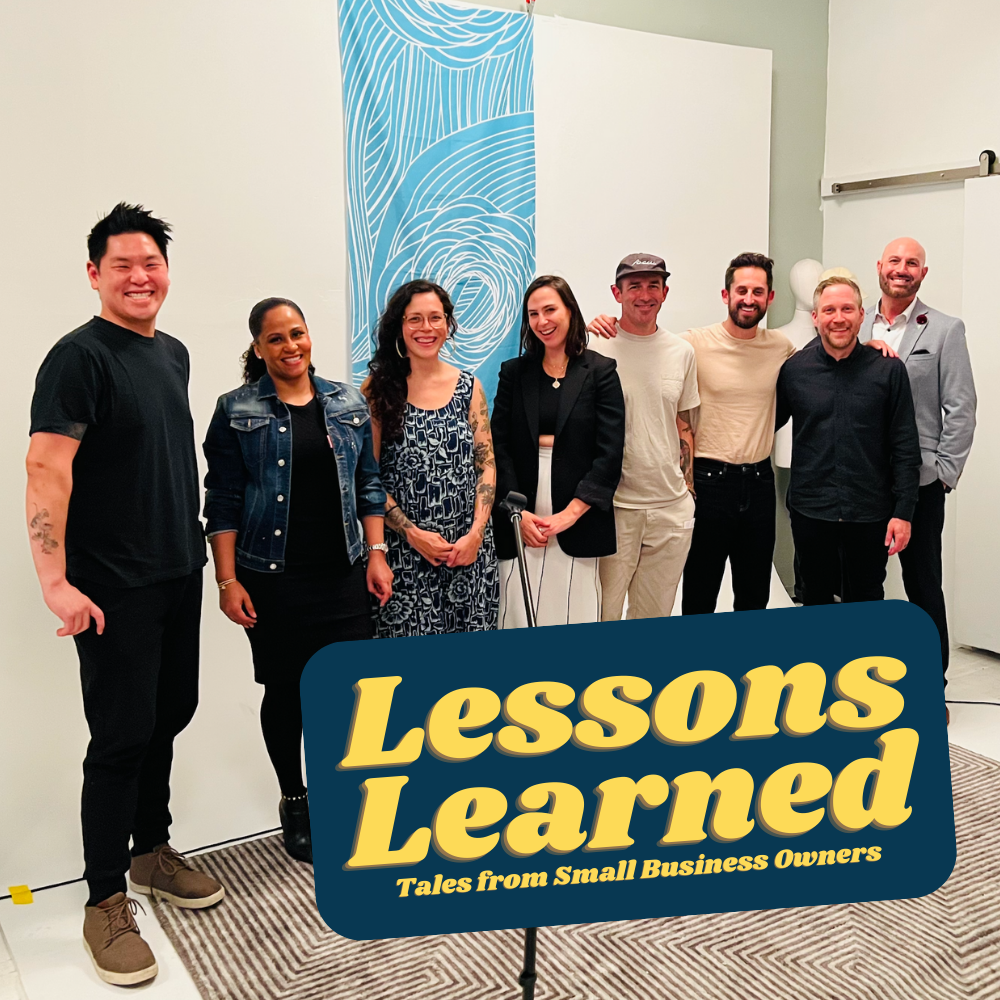 Lessons Learned: Tales from Small Business Owners
On today's episode, I am excited to share the audio recording of a live event I recently emceed for HRN. Lessons Learned: Tales from Small Business Owners features captivating stories from four storytellers who opened up about their trials and tribulations in the restaurant business. Sponsored by TD Bank, the event took place at the Tilit NYC Showroom. In addition to introducing our fabulous guests, I sprinkled some of my own stories throughout the night.
The first small business storyteller was Eric Huang of Pecking House, Brooklyn. An Eleven Madison Park alum, the pandemic caused Eric to reexamine his career and business. He found that fried chicken made him rethink everything.
Johnny Spero of Bar Spero in Washington D.C. told the story of finding success with his Georgetown restaurant, Reverie, but then being met with catastrophe when it burned down. He emphasized not giving up on your passion and being sure to stop and feel your feelings.
Yajaira Gonzalez of Pop and Pour in Washington Heights spoke about her business surviving the pandemic. Yajaira said her strength came from her ability to find positives even in the face of challenges. She advised that people should do their research before making decisions, be flexible, understand sacrifices, and use professionals when needed.
Buddy the Bar's Claire Sprouse, owner of the now-closed Hunky Dory in Crown Heights, Brooklyn closed out the evening. She told the crowd that believed that her location and community kept her going while she was in business. The timing of the pandemic and the need to prioritize her personal life helped her make the decision to permanently close the restaurant, however. She said she thinks anyone considering the restaurant industry should take a deep look at what they really want before jumping in.
Heritage Radio Network is a listener supported nonprofit podcast network. Support Tech Bites by becoming a member!
Tech Bites is Powered by Simplecast.