Beer Sessions Radio (TM)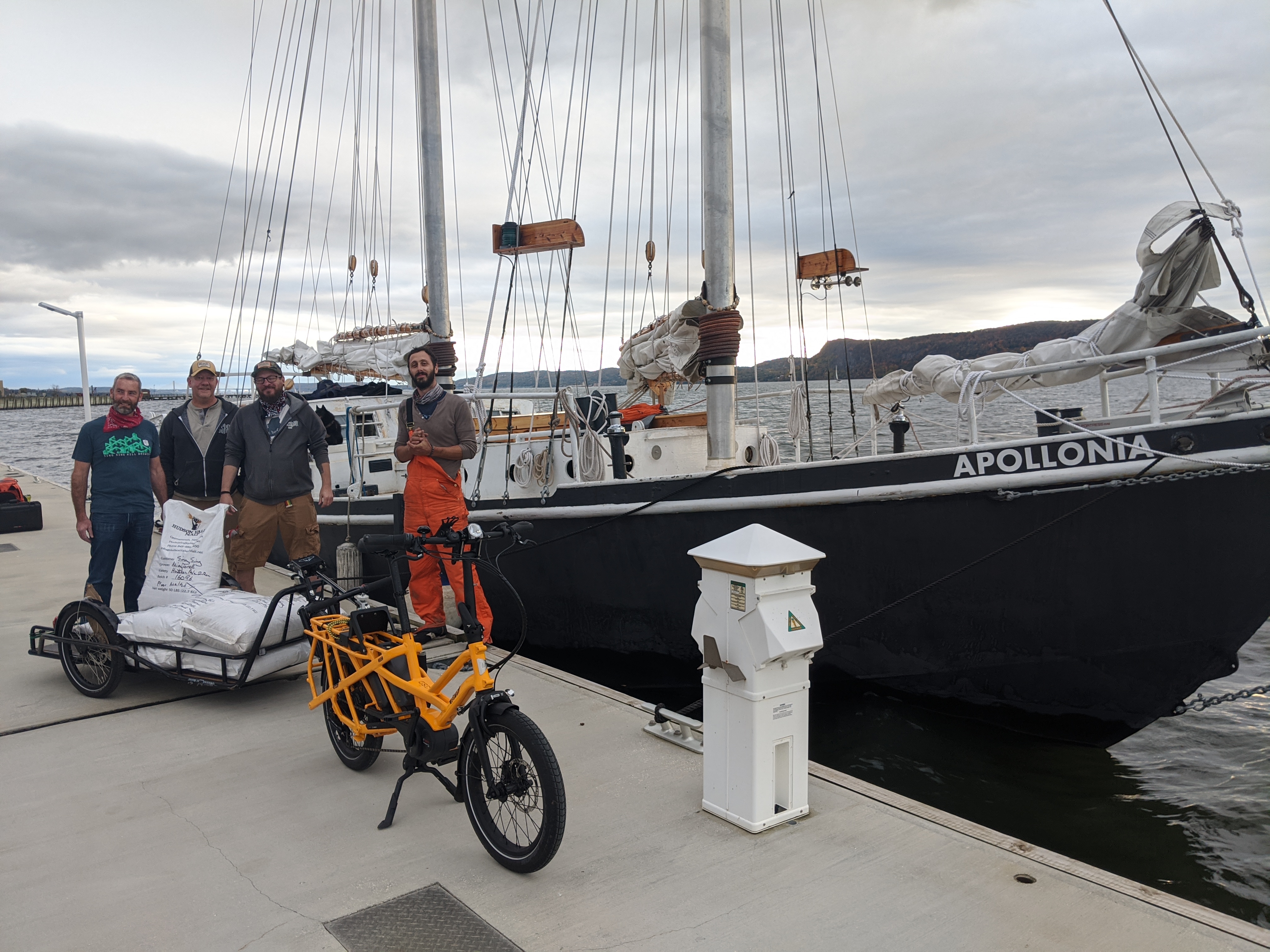 Malt and Sail Freight in the Hudson Valley
This week Beer Sessions is heading down the Hudson River. Jimmy welcomes Sam Merrett and his carbon-neutral sail freighter Schooner Apollonia; Dennis Nesel from Hudson Valley Malt in Germantown, NY; Matt Curtin from Sing Sing Kill Brewery in Ossining, NY; and Jamie Bishop from Mill House Brewing Company in Poughkeepsie, NY. Sam and Dennis lament on how things used to be, citing the "Flintstones" method of making malt and the old trade routes up and down the waterways. Now up against the climate crisis, Sam is hoping the Schooner Apollonia will become the future of transporting malt and other products around New York. Jamie, who already uses Hudson River water to make his beers, emphasizes just how cool it is to see his malt supply unloaded from the river. He also declares maltsters the "heroes of brewing," since every malt has a unique signature that creates all different craft beer styles. Matt says he always aims to formulate his beers with close to 100% New York State ingredients, and the Schooner Apollonia has helped put a special story behind his beers. Sam, who controversially admits he's "not a beer guy" also talks about the special connections he's fostered with the group and the endless possibilities that can come with establishing more trade routes along the water in the future.
Heritage Radio Network is a listener supported nonprofit podcast network. Support Beer Sessions Radio by becoming a member!
Beer Sessions Radio is Powered by Simplecast.