All in the Industry ®️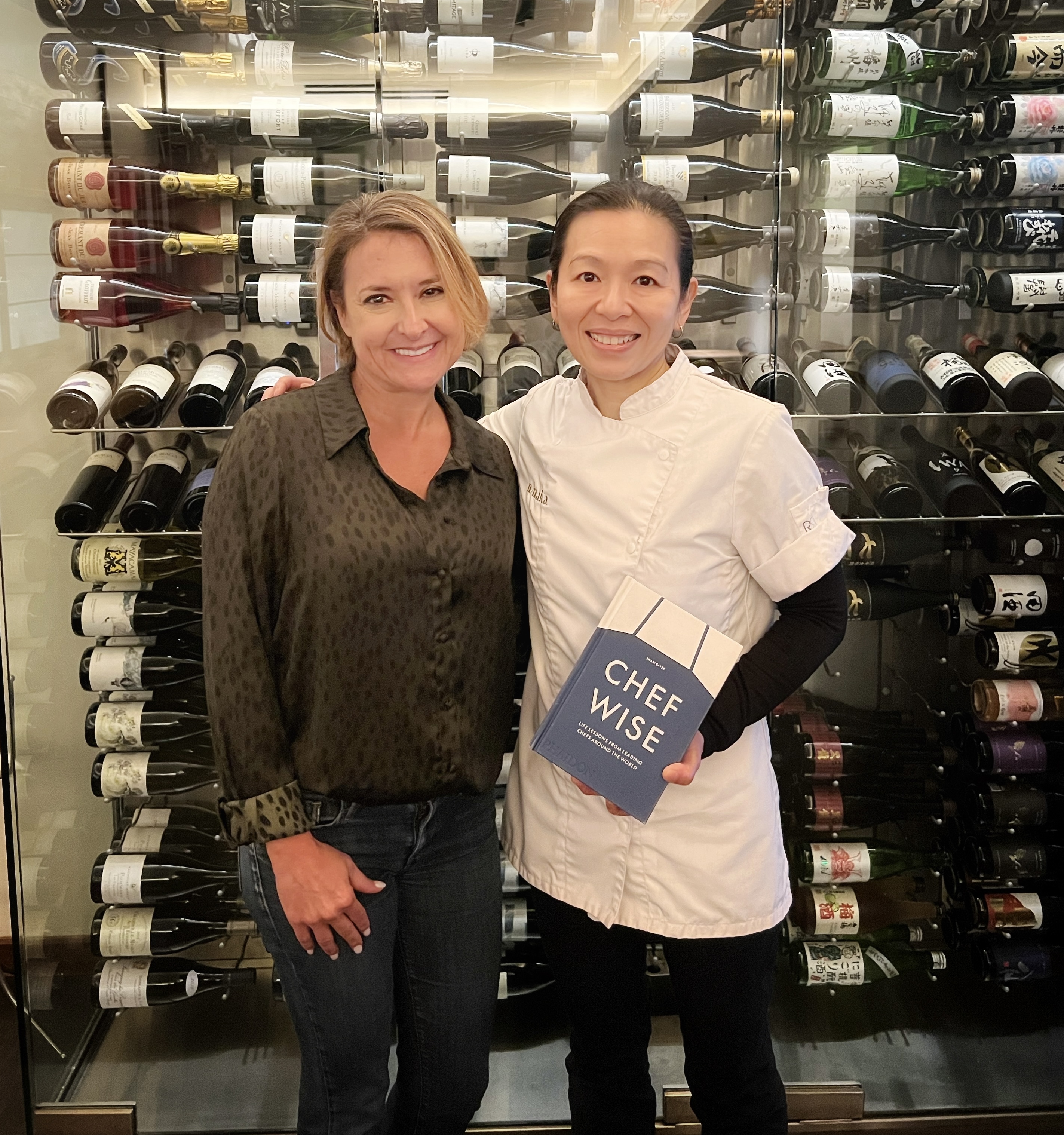 Niki Nakayama, n/naka and n/soto
On today's episode of All in the Industry®, Shari Bayer goes on location in Los Angeles with Niki Nakayama, chef and owner of the acclaimed two-Michelin-starred restaurant n/naka, which serves as a global destination for modern kaiseki with a California twist. Alongside her wife and co-chef Carole iida-Nakayama, Niki serves world-class, artfully curated, exquisite dishes in a progression designed to reflect the mood of the season, time, and place. She is also the chef/partner at n/soto, her second concept -- an innovative izakaya-inspired Japanese restaurant, also in LA, which was born during the pandemic. In addition, Niki is a contributor to Shari's upcoming book, CHEFWISE, Life Lessons from Leading Chefs Around the World (Phaidon, Spring). Today's show also features Shari's PR tip to pursue work that you have an honest love for; Industry News Discussion on The New York Times article, "Inside the 'Top Chef' Industrial Complex" by Brett Anderson; plus, Shari's Solo Dining experience at Gem Wine in LES, NYC, a neighborhood wine bar by chef/owner Flynn McGarry (Gem, NYC), who is also a CHEFWISE contributor. 
**We are proud to announce that our show, All in the Industry, WON "Best Host" award for the 14th Annual The Taste Awards! Shari had a wondeful time celebrating at the Awards ceremony and reception at the Writer's Guild Theater in Los Angeles on March 13th! Thank you, The Taste Awards, and all of our devoted listeners! We greatly appreciate you!! Check out photos from the LA @allindustry and @sharibayer.**
Photo Courtesy of Shari Bayer and Niki Nakayama, n/naka.
Listen at Heritage Radio Network; subscribe/rate/review our show at iTunes, Stitcher or Spotify. Follow us @allindustry. Thanks for being a part of All in the Industry®. 
Heritage Radio Network is a listener supported nonprofit podcast network. Support All in the Industry by becoming a member!
All in the Industry is Powered by Simplecast.