Beer Sessions Radio (TM)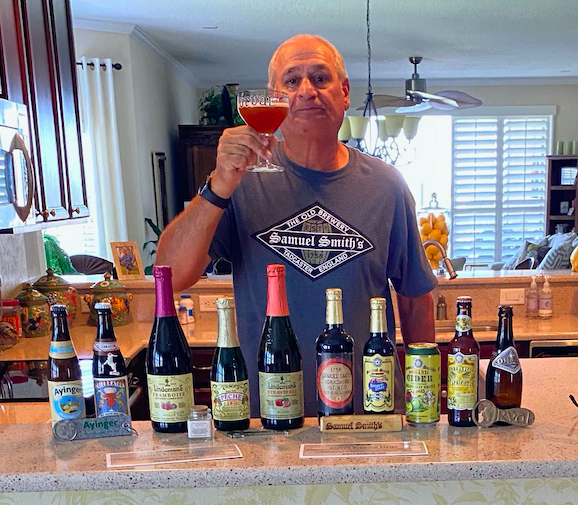 Best In Class: Memories from a 40 Year Career in Specialty Imports
This week on Beer Sessions Radio, Jimmy is joined by Joe Lipa, who is retiring after a 40 year career in the craft beer industry, working for specialty beer importer, Merchant du Vin. He shares the stories behind the efforts to introduce Americans to four iconic breweries: Samual Smith, Lindemans, Ayinger, and Orval Trappist. Along for the ride are Robert Hodson from Sheehan Family Companies and Ben Keene, a writer for Beer Advocate. When Joe helped launch Samuel Smith in the US, it was twice the price of the most expensive beer on the market. He talks about how he worked to educate consumers, starting with sales to high end restaurants, before these beers made their way into wine shops and then ultimately grocery stores. Learn about why these beers are best in class and why Merchant du Vin has focused on sustaining their relationship with centuries old family breweries rather than expanding.
Beer List
Orval Trappist Ale
Samual Smith, Yorkshire Stingo
Westmalle Trappist Ale Dubel
Beer Sessions Radio is powered by Simplecast.