Beer Sessions Radio (TM)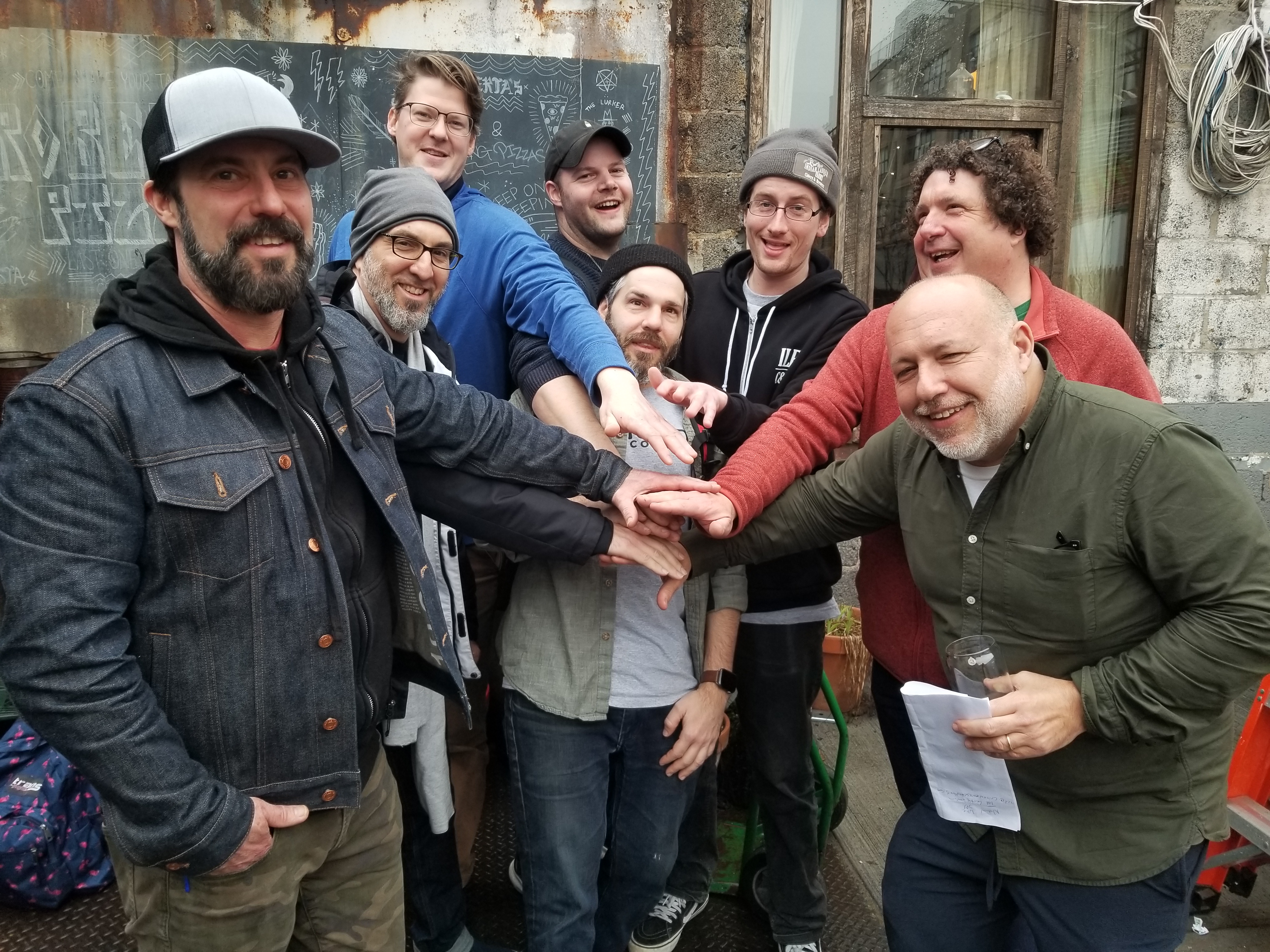 Catching Up With Upstate Breweries
Brewers from around New York State join Jimmy in a jam-packed studio to talk about making beer north of the city. Adam Krawczak and Patrick Sylvester of Crossroads Brewing; Stuart Morris, Dieter Gehring, and Alex Gill of Indian Ladder Farms Cidery & Brewery; Ryan Demier of Bound by Fate Brewing, Dana Ball of Upward Brewing; and Aaron Krawczak of Grotta Azzurra are all on hand for a lively discussion of brewing in a more rural environment. They cover using local ingredients, the importance of water in beer, and their favorite brewers that not enough people know about.
Beer List: Crossroads Brewing Comapany's Crossroads House Lager, Indian Ladder Farms Cidery and Brewery's Rockin' Like Dokken, Interboro Spirits & Ales' Super Local Remix, Upward Brewing Company's Ascension Pilsner, Upward Brewing Company's Opiate Sun, Community Beer Works' That IPA, Buttonwoods Brewery's Pilsner
Beer Sessions Radio is powered by Simplecast.
Tags