Fuhmentaboudit!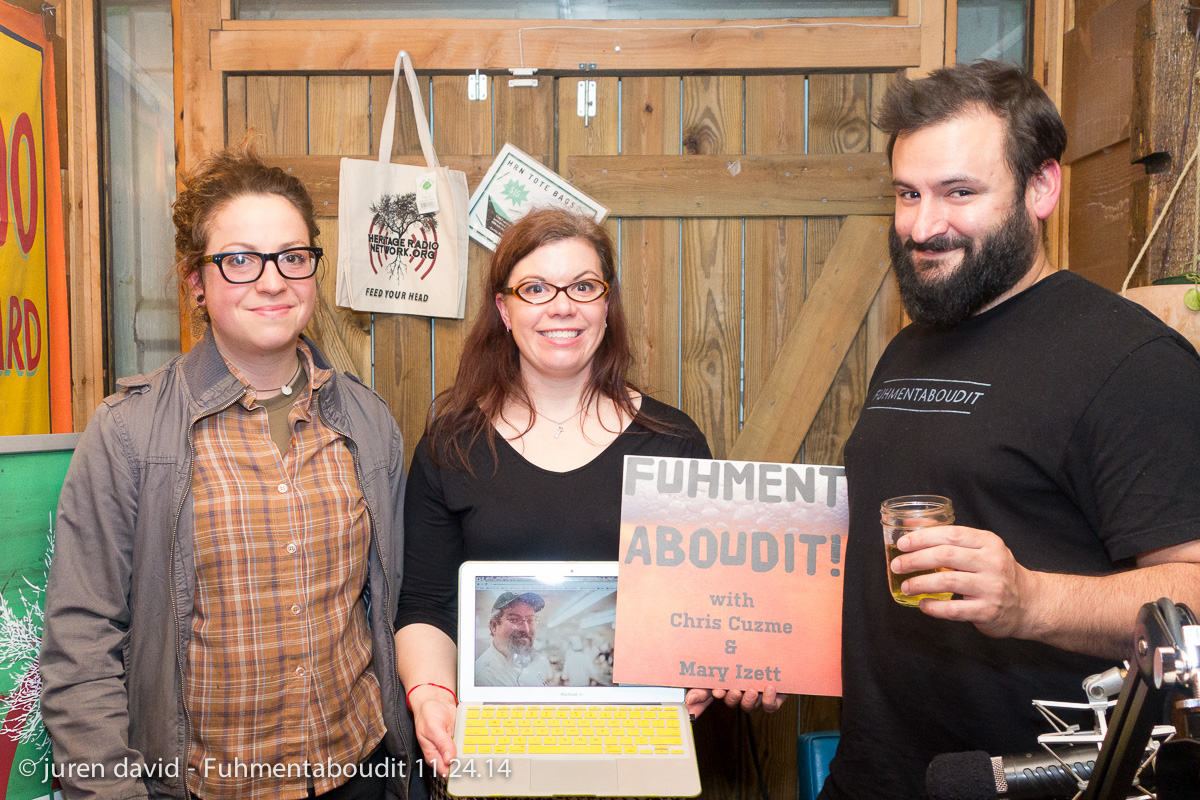 Thinking Outside the Holiday Brew Box + Sean Paxton
This week on Fuhmentaboudit!, hosts Chris Cuzme and Mary Izett are talking brewing for the holidays and the winter as well with guest Bahiyyih Comeau of Brooklyn Homebrew and The Boilover. Bahiyyih shares her thoughts on brews that she has recently tried and chats about the successes as well as things that she might change in the future. She also gives details about using different techniques and holiday ingredients. After the break, Chris and Mary welcome Sean Paxton, The Homebrew Chef, to the show via phone to chat about beer brining turkey. According to Sean, the perfect time to put together the ideal beer brine is now! At the tail end of the show, Chris proclaims that it's also not too late to put together a special brew for Thanksgiving with a few recipe suggestions. This program has been brought to you by Edwards VA Ham.

"I just did a Gose using the German ale yeast, and that is totally happy to ferment down to 55 degrees, and it's a nice, clean yeast with a lot of different applications." [3:48]


--Bahiyyih Comeau on Fuhmentaboudit!


"Beer brining is a real interesting way to not only season the bird from the inside-out but also to guarantee a moist, juicy, succulent turkey that everybody's going to rave about." [19:33]


--Sean Paxton on Fuhmentaboudit!