Feast Yr Ears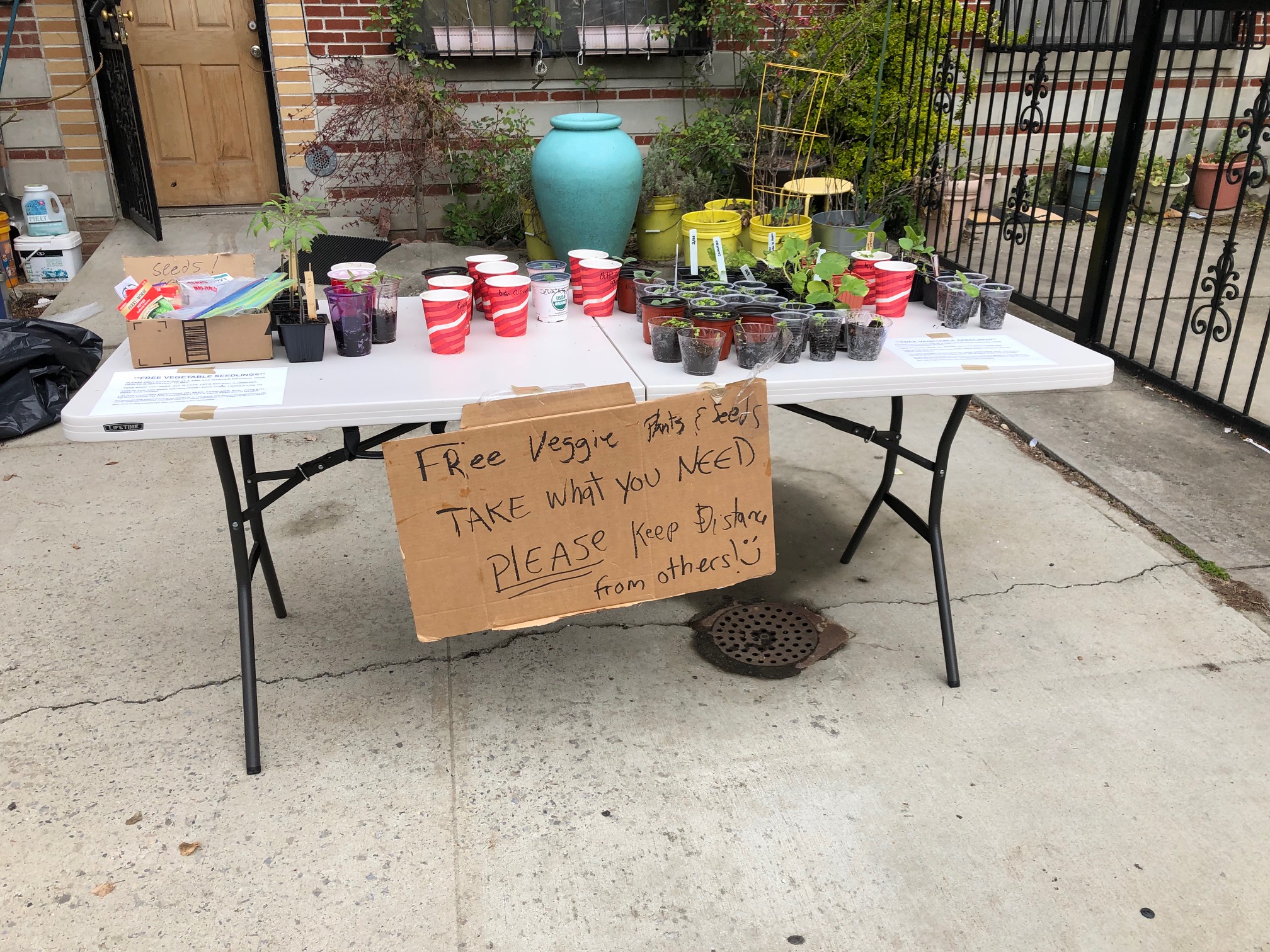 Grow your own, and help your neighbors
Lucy Lesser lives in Brooklyn NY and has been gardening, first on a balcony and later in a back yard, for the last 8 years. She has expanded her garden and now grows a large variety of food in her own backyard focusing on things that are hard to find in stores, or that seem overly expensive. She saves seeds, trades seeds and this spring she gave away more than 1500 seedlings to her neighbors so that they can grow some of their own food too.
In March, HRN began producing all of our 35 weekly shows from our homes all around the country. It was hard work stepping away from our little recording studio, but we know that you rely on HRN to share resources and important stories from the world of food each week. It's been a tough year for all of us, but right now HRN is asking for your help. Every dollar that listeners give to HRN provides essential support to keep our mics on. We've got some fresh new thank you gifts available, like our limited edition bandanas.
Keep Feast Yr Ears on the air: become an HRN Member today! Go to heritageradionetwork.org/donate.
Feast Yr Ears is powered by Simplecast.