The Roger Smith Cookbook Conference
February 7-9, 2013
Tickets available at cookbookconf.com
Tune in to free webcast February 8-9, 2013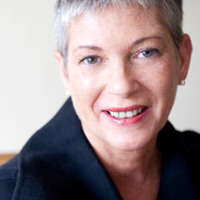 Jane Lear is the features director at Martha Stewart Living. Formerly the senior articles editor at Gourmet, she has written, since that magazine's demise, for the New York Times, the Wall Street Journal, Garden Design, Zenchilada.com, and other publications. A contributor to Martha's American Food, The Gourmet Cookbook: More than 1,000 Recipes, and Gourmet Today: More than 1,000 All New Recipes for the Contemporary Kitchen, she is also the co-author, with New York City chef Floyd Cardoz, of One Spice, Two Spice: American Food, Indian Flavors. She writes a food advice column for TakePart.com, the digital arm of the company that produced the film Food, Inc., and about what makes her hungry at janelear.com.

Andrew F. Smith teaches food history, food controversies and professional food writing at the New School in New York City. He is the author or editor of twenty-three books, including his latest works, American Tuna: The Rise and Fall of an Improbable Food (University of California Press) and Drinking History: 15 Turning Points in the Making of American Beverages (Columbia University Press). He serves as the editor in chief of the Oxford Encyclopedia on Food and Drink in America and is the Series Editor for the Edible Series published by Reaktion Books. He has written more than three hundred articles in academic journals, popular magazines and newspapers, and has served as historical consultant to several television series. For more about him, visit his website: www.andrewfsmith.com
Katy Keiffer is a food professional with decades of experience in many aspects of the business. She worked as a cook, a caterer and a butcher for twenty years, subsequently morphing into a food publicist for nearly ten years, creating publicity tours for best selling culinary talent such as Anthony Bourdain, Robin Miller, Rachael Ray, and the Food Network Kitchens staff. She is a regular contributor to Food Arts Magazine, mostly writing about the meat industry, and the producer and host of Straight No Chaser, a weekly show covering food and politics on The Heritage Radio Network. www.heritageradionetwork.com/programs/77-Straight-No-Chaser