The Farm Report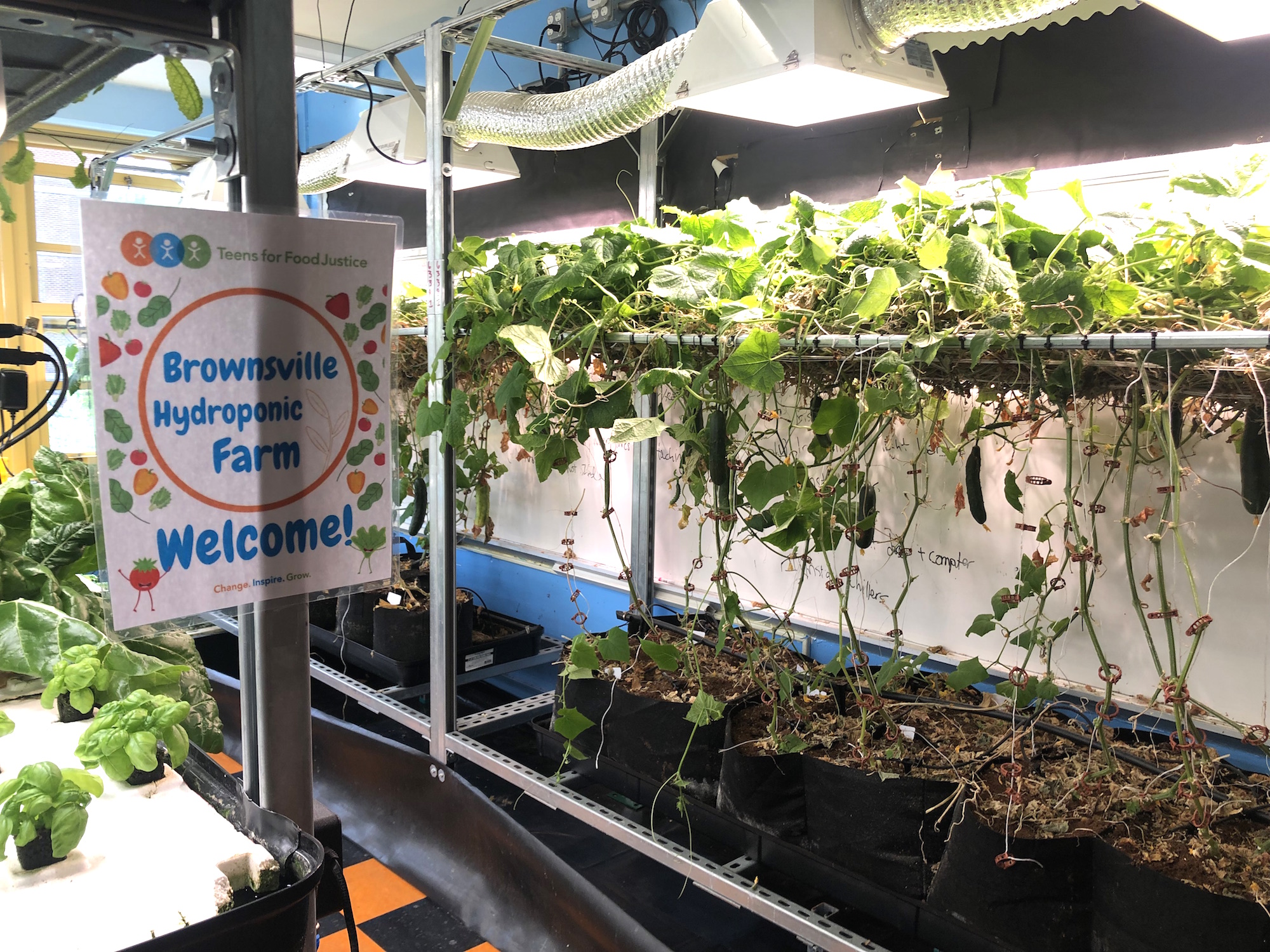 Student Farmers on a Food Justice Mission
"Brownsville is a food desert," one student says while standing against a backdrop of dozens of giant cucumbers ready to be harvested. "We want to help the community by giving them healthy food access." In this episode, student farmers give host Lisa Held a tour of the hydroponic farm they built inside an empty classroom at their Brooklyn middle school, where 25,000 pounds of produce now grows annually. After the tour, Teens for Food Justice president Katherine Soll is in studio to talk about what went into building the farm, how it has impacted the students and community, and how it fits into the bigger picture of the organization's work.
It's HRN's annual summer fund drive, this is when we turn to our listeners and ask that you make a donation to help ensure a bright future for food radio. Help us keep broadcasting the most thought provoking, entertaining, and educational conversations happening in the world of food and beverage. Become a member today! To celebrate our 10th anniversary, we have brand new member gifts available. So snag your favorite new pizza - themed tee shirt or enamel pin today and show the world how much you love HRN, just go to heritageradionetwork.org/donate
The Farm Report is powered by Simplecast.
Tags