Show
Hosted by
Jack Inslee knew he wanted to be a producer for as long as he can remember, and has worked in sound and recording his entire life. At 13 years old, he built a home recording studio in Long Island, producing, recording, writing and releasing thousands of songs for himself and dozens of other local artists. In 2008, he graduated New York University's Music Technology program, combining his self-taught production and editing skills with specialized training in recording technology and media. In 2009, Jack joined Heritage Radio Network, helping co-design the studio and developing the initial lineup of programming. Currently, he is HRN's Producer-at-Large. In addition to his work in radio, Jack produces records, writes original music and runs Full Service Party, a DJ/production collective that has performed at events and festivals nationwide and curates its own stage at the Bonnaroo Arts & Music Festival.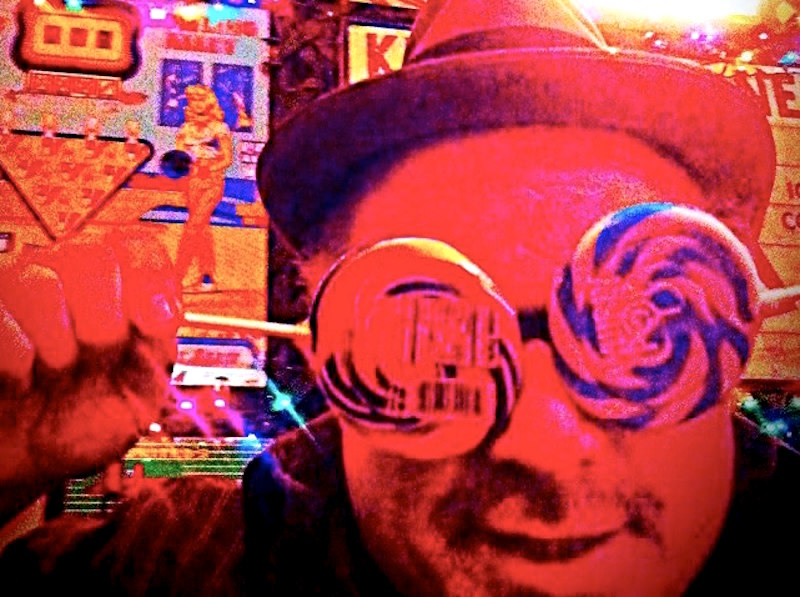 MIKE EDISON
is the former editor and publisher of
High Times
magazine. He is a widely acclaimed
musician
,
social critic and journalist,
a ferociously dedicated spoken word artist
, and
a professional wrestler of no small repute
. His books include the outrageous memoir
I Have Fun Everywhere I Go
,
the sprawling history of sex on the newsstand
Dirty! Dirty! Dirty!,
and the X-rated political satire
Bye, Bye, Miss American Pie
.
More recently he collaborated with television personality and restaurateur Joe Bastianich on his
New York Times
bestselling memoir,
Restaurant Man
,
and co-wrote
The Carnivore's Manifesto
with Heritage Radio founder Patrick Martins, named by
The Atlantic
as one of the best food books of 2014. Edison speaks frequently on free speech, sex, drugs, and the American counterculture, and is "proof positive that one can be both edgy and erudite, lowbrow and literate, and take joy in the unbridled pleasures of the id without sacrificing the higher mind." (PopMatters.com) His new book,
You Are a Complete Disappointment
, will be published in Spring 2016. Please visit him at
www.mikeedison.com
.
Patrick works with an excellent team to run Heritage Foods, a mail-order and distribution business for dozens of farms raising heritage breeds of livestock and poultry, the last vestiges of pre-industrial agriculture in America, the kind you must eat to save! You can order online or enjoy these foods at hundreds of the finest restaurants and markets from coast to coast. Patrick is a founder of the Anne Saxelby Legacy Fund which honors his late wife by providing farm internships and apprenticeship opportunities to young adults similar to those that Anne engaged in during her early 20's. He sits on the Board of the Good Shepherd Conservancy, an agri-tourism center in Kansas. Patrick is a founder of Slow Food USA and Heritage Radio Network and author of the Carnivore's Manifesto published by Little, Brown. In 2004 he and a friend produced the New York City Trivia Game.