Heritage Radio Network (HRN) is a nonprofit podcast network dedicated to creating a more equitable, sustainable, and delicious world by expanding the way eaters think about food. We do this through creative, educational reporting and storytelling. Founded in 2009 by Patrick Martins and inspired by the Slow Food Movement, since its inception HRN has been a platform for thought-provoking conversations about the real issues affecting the global food supply. There are many stories that never reach mainstream food media and that's where HRN is different: our listeners hear from voices across the food chain– farmers, truckers, chefs, cheesemakers, cookbook authors, activists and more!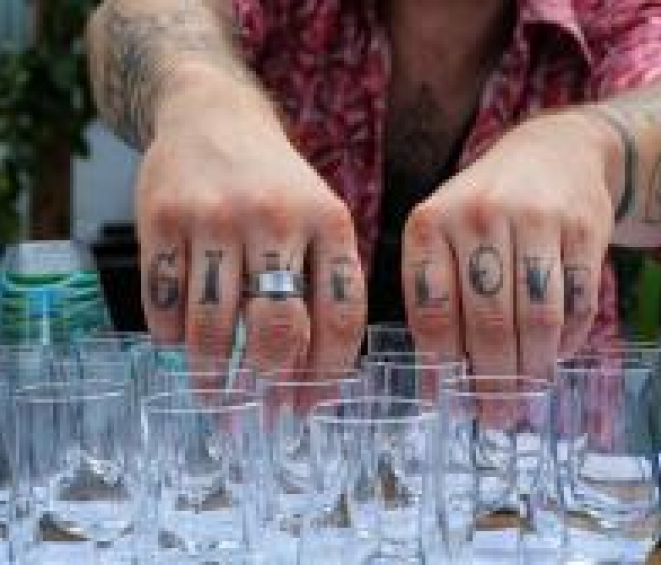 Heritage refers to rare-breed animals and edible plants; it also represents our commitment to preserving both biodiversity and diversity of perspective in the food world. By empowering listeners to take ownership of what's on their plate and how it got there, HRN is working to fix a broken food system and archive the many voices that are shaping the culinary world for future generations.
Roberta's Pizza, a restaurant at the forefront of Brooklyn's culinary renaissance, has been HRN's home since the beginning. We broadcast 40 shows each week from two recycled shipping containers in the backyard. HRN's programming covers sustainable agriculture, home cooking, the most innovative technology, and everything else to do with food. You can listen on demand here on our website or find all of our programming for free on your favorite podcast app. Is there a topic you're ready to immerse yourself in? Browse HRN's 15,000 episode archive for a decade's-worth of listening.
Nonprofit communities like HRN depend on all kinds of support to thrive. First and foremost, we're grateful to our show hosts who generously contribute their time and wide-ranging expertise to our global audience of listeners, bringing them the most important conversations happening in the world of food. Our success is also rooted in the diverse community of restaurateurs, farmers, policy experts, and thoughtful eaters who share their dollars and ideas in support of HRN's programming both on and off the air. We believe that one person can help change the world one bite (or sound bite) at a time. And we rely on listener support to help us continue the fight– and keep our content free. Donate today and become a member of HRN's food revolution!
The views and opinions expressed in the shows and podcasts contained herein are those of the hosts and do not necessarily represent the official policy or position of Heritage Radio Network. Heritage Radio Network provides equal employment opportunities (EEO) to all employees and applicants for employment without regard to race, color, religion, sex, national origin, sexual orientation, gender identity, age, veteran status, disability or medical history. HRN's internship program is supported, in part, by public funds from the New York City Department of Cultural Affairs in Partnership with the City Council.