Show
Hosted by
Caity is passionate about food access, sustainability, and urban agriculture. She holds an M.A. in Food Studies from New York University and a B.A. in Molecular Biology/ Biochemistry from Middlebury College. Prior to her graduate studies, Caity worked at a biotech startup where she engineered yeast to discover new antibody drugs, and took a whirlwind trip around the world before settling in New York City. She enjoys cooking, kite-skiing, gardening, knitting, quilting, and hanging out with her silver lab puppy, Louie. Caity received the Julia Child Foundation Food Writing Fellowship for Heritage Radio Network's Fall 2015 season, and joined the team full-time as Deputy Director in 2016.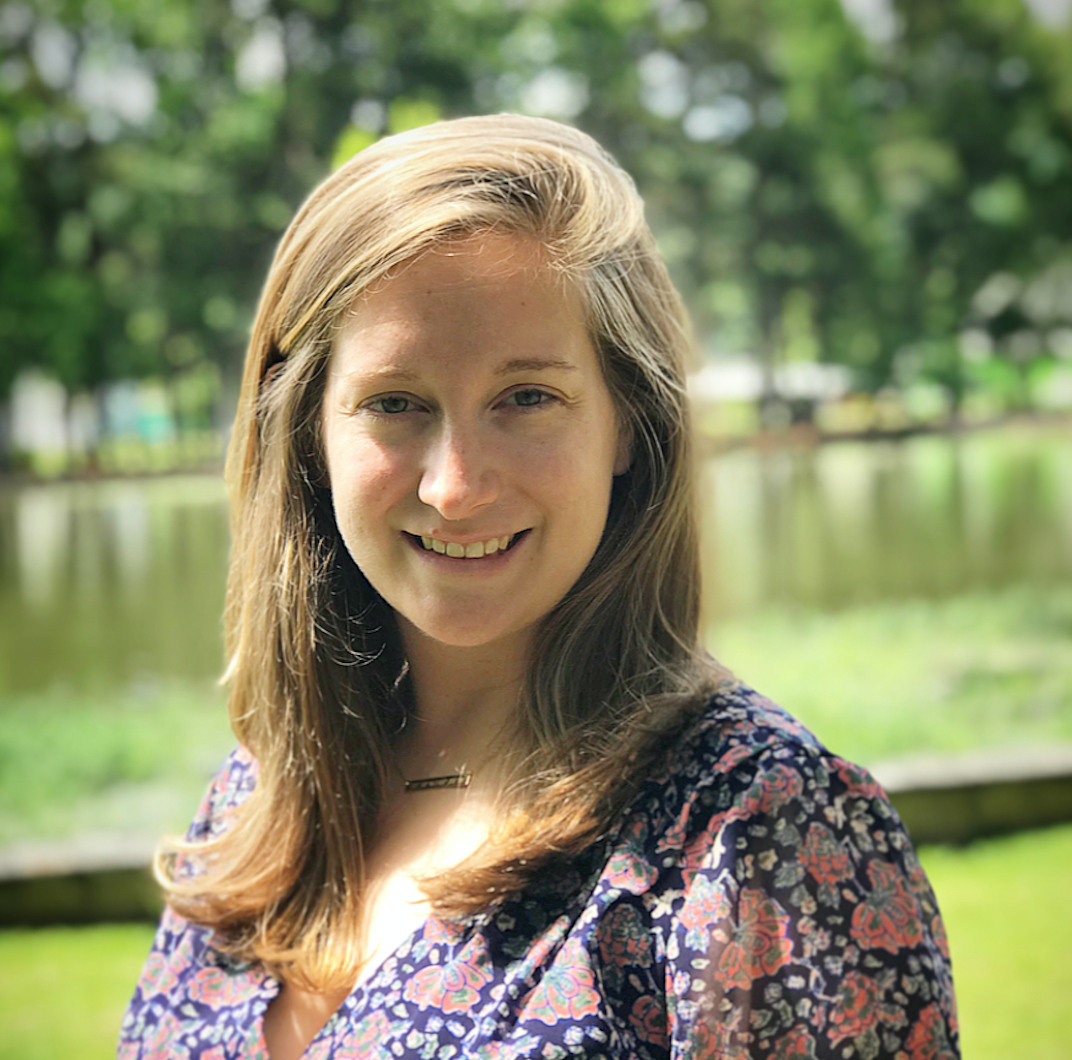 Kat grew up in rural Alabama, where sugar cane syrup, boiled peanuts, and banana pudding were staples of her childhood. She graduated from Auburn University (War Eagle) with a degree in Radio, TV, and Film.
While in school, Kat interned with Zero Point Zero and Late Night With Jimmy Fallon. After graduating, she worked as a Post Production Assistant at ZPZ on the first season of The Mind of a Chef and the James Beard Award-Winning Extra Virgin.
Next, Kat moved into the world of restaurants. She was David Chang's assistant during the opening of Momofuku Toronto and when he won the James Beard Award for Outstanding Chef. She also had a stint as Marketing and Communications Manager for Unsukay Concepts in Atlanta.
Kat is the proud parent of a shiba inu/terrier mix named Daisy Bucanine.
Christine Sykes Lowe is the founder of Feast + Harmony, specializing in culinary programming and production for food and music festivals, travel and tourism entities and F&B brand activations. With over 20 years combined experience in strategic agency-based marketing, media relations, programming design/ production and strategic partnerships, her work has included everything from national and international brands to single entrepreneur restaurants and chefs.
A unique blend of Lebanese-American, Italian and Irish, her childhood was spent surrounded by kibbeh, tabbouleh, hearty stews and homemade ragus. She believes authentic and nutritious food is the ultimate expression of love. She has published and co-authored Farmer and Chef Asheville, a cookbook which celebrates a unique food culture comprised of chefs, farmers and craft artisans within the mountains of Western North Carolina.
Christine takes HRN On Tour with her as she travels to events like Charleston Wine + Food, SXSW, and more.