Heritage Radio Network On Tour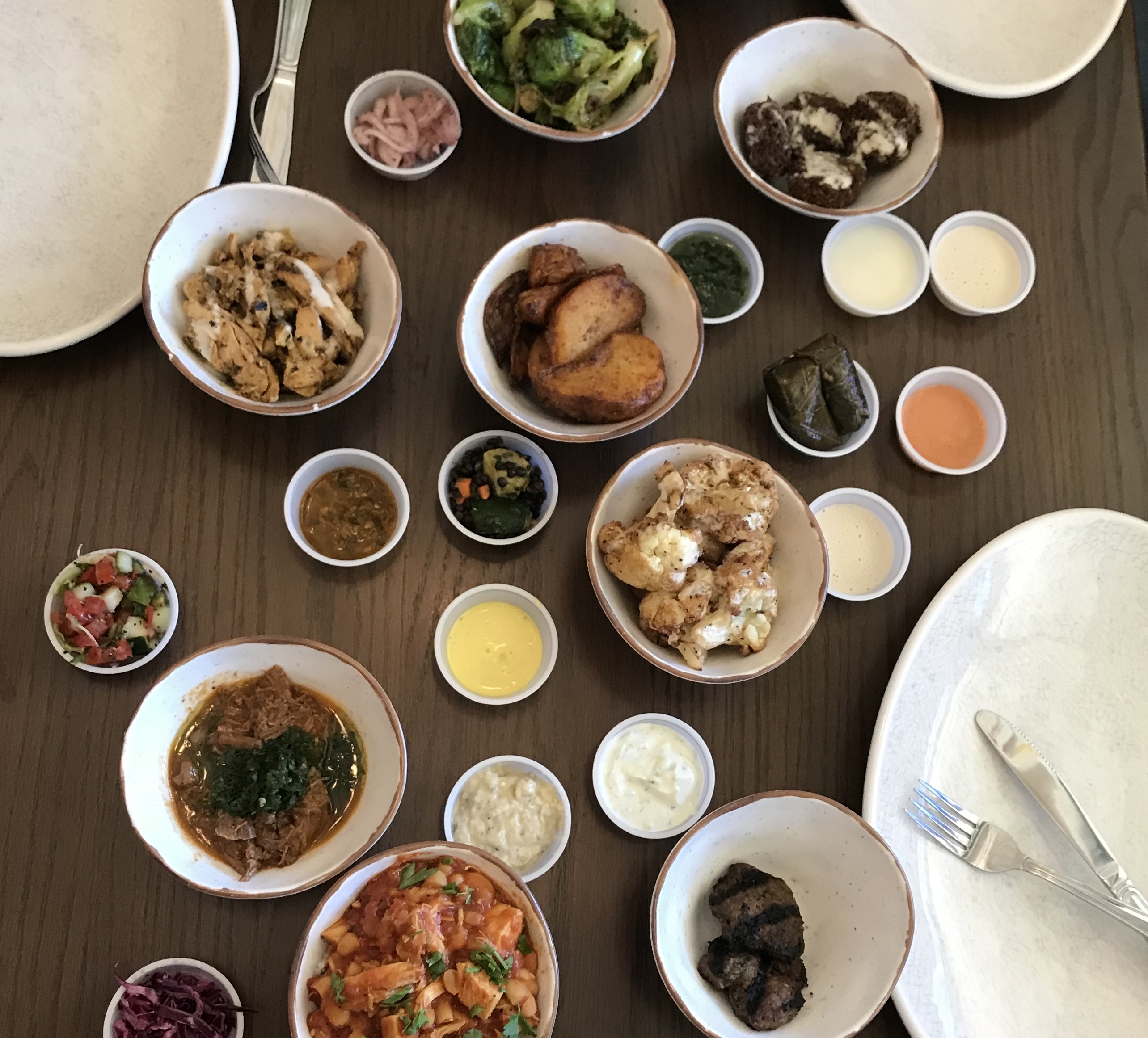 Yafo Kitchen is Revolutionizing Fast Casual
Kat Johnson and Caity Moseman Wadler join Chef Shai Fargian for lunch and a discussion on how Yafo Kitchen is changing the fast casual game in Charlotte. Now on his third location, Fargian continues to push boundaries. His menu features Israeli street food staples with a rotating seasonal menu. Everything is made in house – from falafel, hummus, and pita – to 48-hour braised lamb and the brand new amba chicken salad.
Yafo Kitchen won over the city of Charlotte, inspiring hot takes that it could be the "next Chipotle." We can believe it. Fargian is not only a gifted chef, he's also got a background in the military and a degree in supply chain management. These skills serve him well. His days paratrooping taught him to always smile, especially in stressful situations (like jumping from a plane). Smiling calms your whole body down and makes you able to work through tough situations. He shares this advice with his staff.
As Yafo Kitchen continues to grow (Fargian is aiming to open a few more locations soon), he has to put his logistical experience into play. Since all of Yafo's food is super-seasonal and always made fresh, that means sourcing large quantities of local produce – way more than farmers are used to growing and selling to just one restaurant.
In this wide-ranging conversation, Fargian reflects on Yafo Kitchen's journey so far and looks towards a bright future for the restaurant group.
HRN On