Tech Bites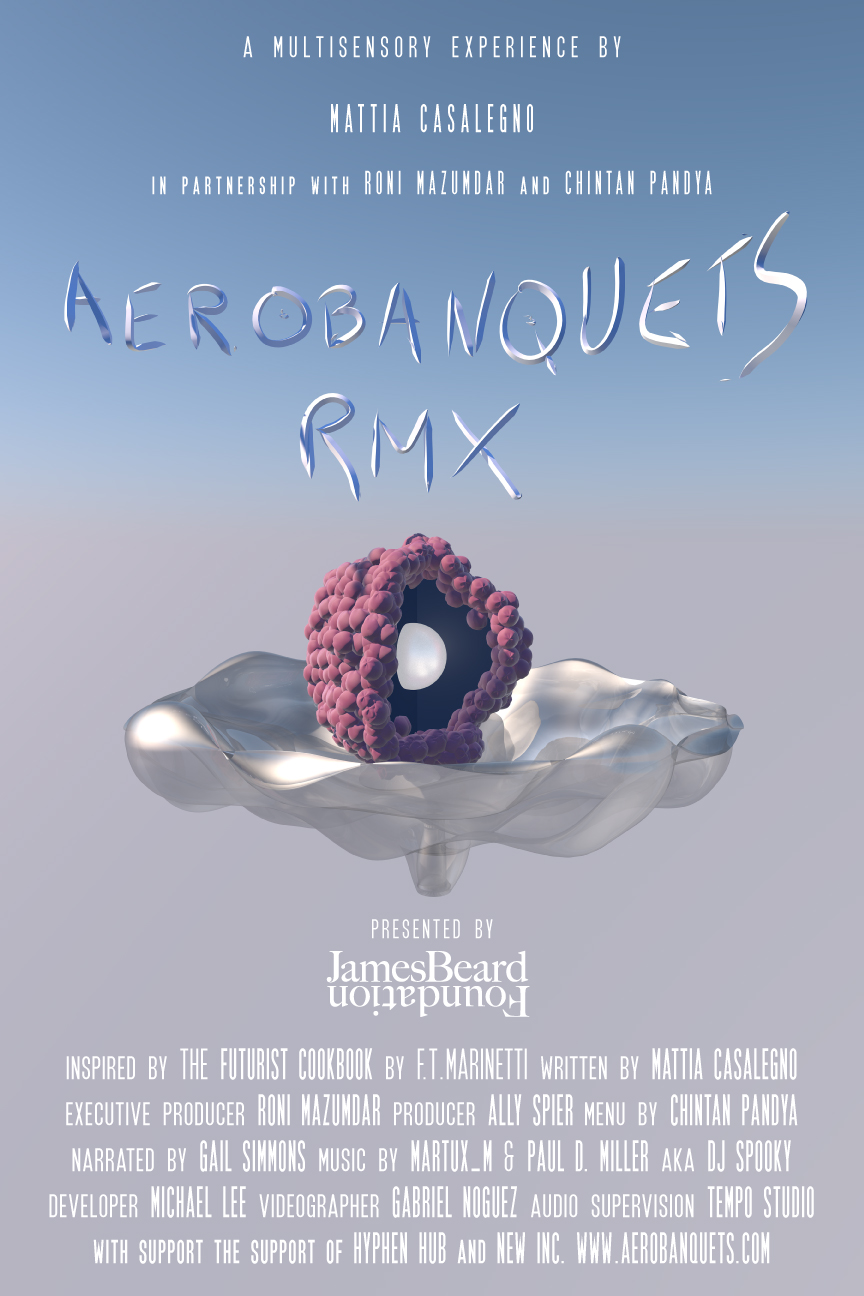 Aerobanquets RMX: A Virtual & Augmented Reality Art and Dining Experience in Seven Bites
What do colors and music taste like when a chef and an artist collaborate in a virtual world? On this episode of Tech Bites, host Jennifer Leuzzi talks with artist Mattia Casalegno, chef Chintan Pandya (Rahi and Adda restaurants) and Mitchell Davis (Chief Strategy Officer of the James Beard Foundation) about their collaboration on Aerobanquets RMX. The virtual and augmented reality art and dinning experience, is currently installed on the fourth floor of the James Beard House through December 29, 2019. Aerobanquets RMX, is inspired by the Futurist Cookbook, the (in)famous Italian compendium of surreal recipes and fantastical dinners published in 1932 and made possible with today's VR and media tech. The experience takes participants on a multi-sensory journey that combines virtual reality, food, and fantasy—a seven-course, hour-long, mind-altering art and dining experience.
Photo Courtesy of the James Beard Foundation
Tech Bites is powered by Simplecast.