Dyed Green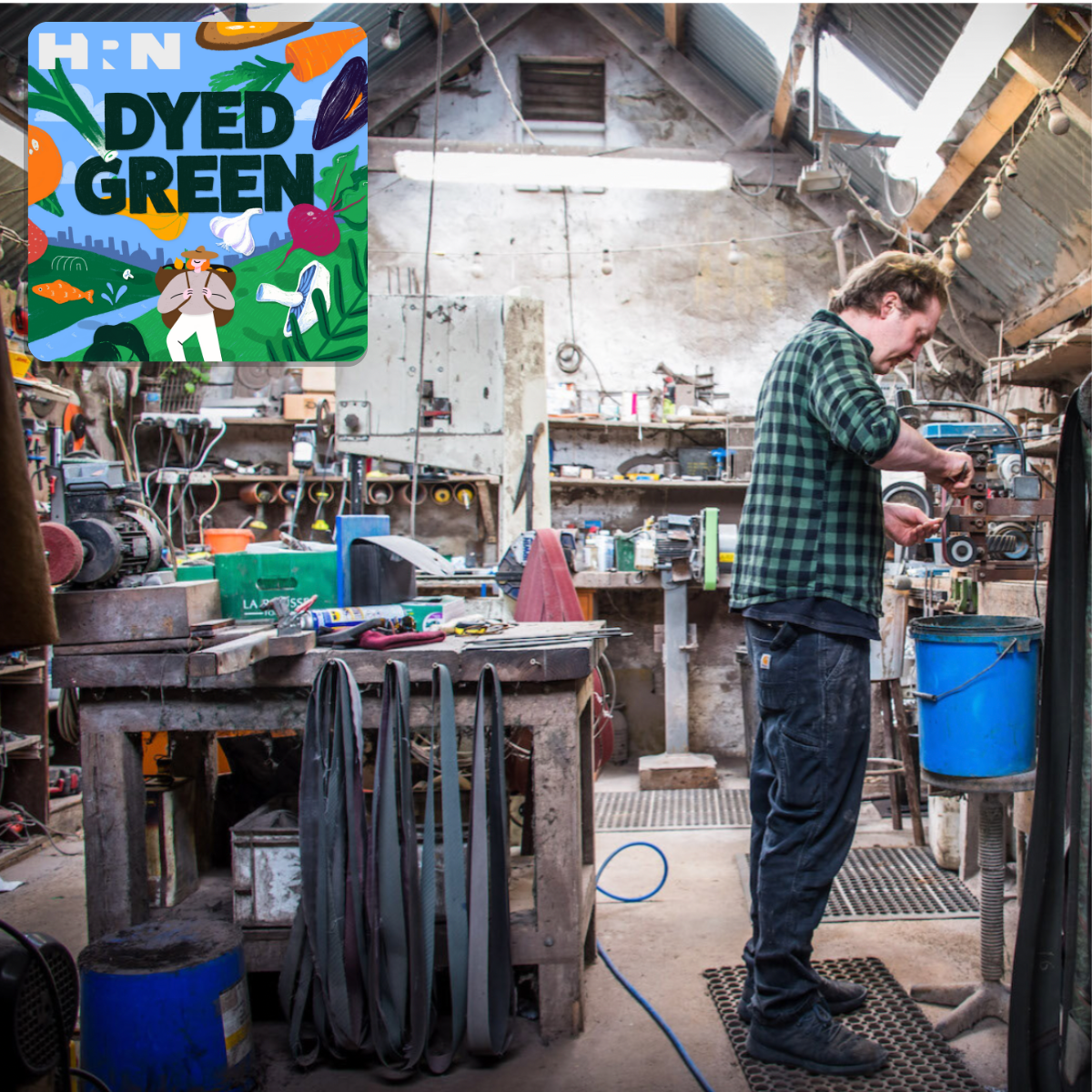 Knives Out
Picture this: an organic farm on 250 acres of soft, green, rolling hills on a remote peninsula bordering the Atlantic Ocean—an idyllic location to grow vegetables and raise cows and pigs. At first glance, it seems like the Ferguson family—the multi-generational crew behind Gubbeen Farm outside Schull, West Cork—is living the dream: father Tom is the herdsman; mother Giana, the pioneering cheesemaker; son Fingal the smoked meat producer; and daughter Clovisse the bio-dynamic gardener. 
After taking a closer look, we can confirm that in this case the dream is in fact, reality. With the start of their award-winning cheesemaking in the 1970s, the Fergusons have worked diligently to make Gubbeen cheese and meat products a household name synonymous with quality, care, and respect for the land in restaurants and homes around Ireland and throughout the world. 
In this week's episode, we sit down with Fingal Ferguson, the fifth generation of Gubbeen farmers, to talk about life on the farm, the West Cork artisan community, and the beauty of staying small. We also discuss Fingal's passion for knives and knife making, as well as how to not rest on a legacy, but continue to stay creative and challenge yourself.
Photo courtesy of Fingal Ferguson.
Dyed Green is a project of Bog & Thunder, whose mission is to highlight the best of Irish food and culture, through food tours, events, and media. Find out more at www.bogandthunder.com.
Dyed Green is Powered by Simplecast.